FORMATO:
ISO CPY
LANZAMIENTO: 28/ENE/2016
IDIOMAS:
La veterana Lara Croft protagoniza este videojuego de acción y supervivencia dentro del ya conocido reseteo de la saga Tomb Raider que sigue explorando los orígenes de la conocida heroína y aventurera. Esta entrega, de nombre Rise of the Tomb Raider y estrenada en primera instancia en consolas Xbox, presenta una depurada técnica de animación, mayores áreas de exploración y un nuevo guión a cargo de la escritora Rhianna Pratchett. El juego nos presenta a una protagonista algo más madura que en el Tomb Raider original de 2013, y vive una aventura cargada de acción, exploración, sigilo y emoción con esta obra de Crystal Dynamics.
Renunciando al multijugador que dejó algunas dudas en su entrega precedente, el título se centra en esta ocasión en un modo historia que es todo un tour de force para la arqueóloga con este
Rise of the Tomb Raider
que hace gala de un apartado gráfico de impacto, con rompecabezas muy interesantes y con una gran variedad de niveles para llevarnos de punta a punta del mundo con tiroteos y acrobacias muy trabajados.
Rise Of The Tomb Raider 20 anniversary

Todos los DLC del juego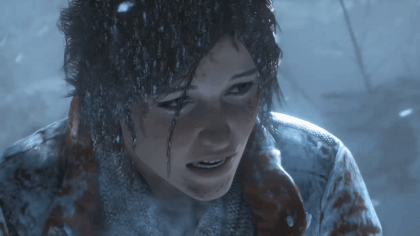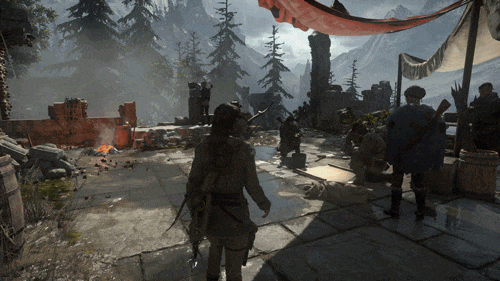 Requisitos mínimos:
SO: Windows 7 64bit
Procesador: Intel Core i3-2100 o AMD equivalente
GPU: NVIDIA GTX 650 2GB o AMD HD7770 2GB
RAM: 6 GB
Disco duro: 25 GB
DirectX: DirectX 11
Requisitos recomendados:
SO:

Windows 10 64 bit

Procesador:

Intel Core i7-3770K

Memoria:

8 GB de RAM

Gráficos:

NVIDIA GTX 980Ti 2560×1440 or NVIDIA GTX 970 1920×1080

DirectX:

Versión 11

Almacenamiento:

25 GB de espacio disponible
Descargar el juego

Descomprimir carpeta RAR

Montar el Archivo ISO con «Daemon tools o similar»

Ejecutar el SETUP.EXE e instalar

Una vez finalizada la instalación

entrar a la carpeta llamada «Crack» copiar los archivos que contiene y pegarlos en la carpeta de su juego instalado

Ejecutar el juego como Administrador

Divertirse 😉👌