FORMATO:
ISO CODEX
LANZAMIENTO: 16/FEB/2017
IDIOMAS:
Coge el rifle, prepara el equipo ¡y sal a cazar!
theHunter: Call of the Wild
te permite explorar un vasto mundo abierto de más de 50 millas cuadradas en el que habitan animales salvajes de todo tipo: desde ciervos a bisontes pasando por una gran variedad de aves, e incluso insectos. El videojuego de Expansive World y Avalanche Studios incluye opciones multijugador para ocho personas. Puedes cooperar con otros jugadores, para dar caza a las piezas más difíciles, pero también competir con ellos por la presa.
Los responsables de la producción prometen la mayor inmersión en una partida de caza hasta la fecha, con unos ambientes rebosantes de vida, desde humedales y frondosos bosques a valles exuberantes y extensos campos agrícolas, donde el jugador experimenta complejos comportamientos animales, fenómenos atmosféricos de carácter extremo, ciclos diurnos y nocturnos, balística simulada, acústica muy realista, olores transportados por un sofisticado sistema eólico, entre otras características.
TheHunter: Call of the Wild para PC en Español (Juego base)

TruRACS

Trophy Lodge Spring Creek Manor

Weapon Pack 2

New Species 2019

Parque Fernando

Duck and Cover Pack

Vurhonga Savanna

Wild Goose Chase Gear

New Species 2018

Weapon Pack 1

Medved-Taiga

Backpacks

ATV

7mm Empress Magnum

.44 Wild Cat Magnum

Gamekeeper 12G

Bearclaw Lite CB-60

Facing the Wild #1

Tents & Ground Blinds

Shooting Range.

Yukon Valley

Saseka Safari Trophy Lodge

Cuatro Colina Game Reserve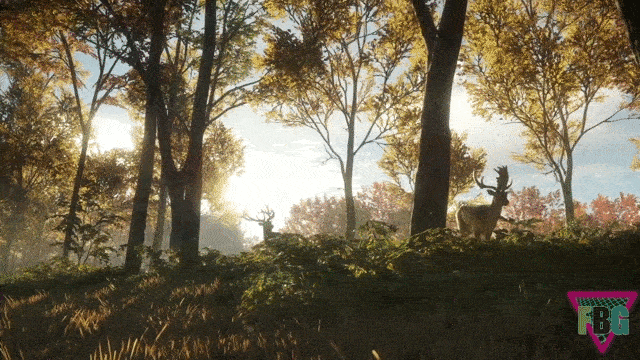 Requisitos mínimos:
Sistema operativo: Windows 7 (64bit)
Procesador: Intel i5-2500
Memoria: 8 GB de RAM
Gráficos: NVidia GTX 660 / ATI HD7870 - 2GB VRAM
Almacenamiento: 20 GB de espacio disponible
Requisitos recomendados:
Sistema operativo: Windows 10 (64bit)
Procesador: Intel i7 quad-core
Memoria: 8 GB de RAM
Gráficos: NVidia GTX 760 / R9 270x - 4GB VRAM
Almacenamiento: 20 GB de espacio disponible
Descargar el juego

Descomprimir las carpeta RAR

Montar el archivo ISO con «Daemon Tools o similiar»

Dar clic en el SETUP.EXE e instalar

Una vez finalizada la instalación, crackear el juego, dentro del ISO encontrará una carpeta llamada

CODEX

, abra y copie el contenido – pegar y reemplazar en la carpeta del juego que quedo en «Disco Local C:/Archivos de ProgramasX86»

Ejecutar el juego como Administrador

Divertirse 😉👌