FORMATO:
ISO FITGIRL
IDIOMAS:
Portal es un juego para un solo jugador de Valve. Ubicado en el misterioso Aperture Science Laboratories, Portal ha sido llamado uno de los juegos más innovadores en el horizonte y ofrecerá a los jugadores horas de juego único.

El juego está diseñado para cambiar la forma en que los jugadores se acercan, manipulan y suponen las posibilidades en un entorno dado; similar a cómo la Gravity Gun de Half-Life® 2 innovaba nuevas formas de aprovechar un objeto en cualquier situación dada.

[hr] Portal 2 se basa en la fórmula galardonada de juego innovador, historia y música que le valió al Portal original más de 70 elogios de la industria y creó seguidores de culto. La parte para un jugador de Portal 2 presenta un elenco de nuevos personajes dinámicos, una serie de nuevos elementos de rompecabezas y un conjunto mucho más grande de cámaras de prueba tortuosas. Los jugadores explorarán áreas nunca antes vistas de Aperture Science Labs y se reunirán con GLaDOS, el compañero informático ocasionalmente asesino que los guió a través del juego original.

[hr] Portal Stories: Mel es una modificación gratuita hecha por la comunidad para Portal 2 basada en el universo Portal. Cuenta la historia de Mel, que se encuentra con un nuevo núcleo de personalidad y se enfrenta a una amenaza no descubierta en la instalación de Aperture. [hr] Aperture Tag: The Paint Gun Testing Initiative es un mod creado por la comunidad para Portal 2, ¡inspirado en TAG! El poder de la pintura. ¡Los geles conocidos de Portal 2 ahora están contenidos dentro del dispositivo de pistola de pintura Aperture Science y es tu trabajo probarlo! Con un nuevo núcleo de personalidad y una historia original con 27 niveles pulidos; El mod ofrece una experiencia emocionante y divertida en ubicaciones nuevas variadas e interesantes en Aperture Science. [hr] Thinking with Time Machine es un mod de Portal 2 en el que encontrarás y usarás una Time Machine para crear un gemelo tuyo del pasado para ayudarte a resolver los acertijos. El yo pasado repite con precisión todas las acciones del jugador, creando un giro único en la mecánica familiar del juego Portal.
Portal, Build 466272 (December 12, 2014)
Portal 2, Build 4968168 (May 1, 2020)
Portal Stories: Mel, Build 3719897 (December 6, 2017)
Aperture Tag, Build 568280 (March 27, 2015) - Community Mod
Thinking With Time Machine, Build 859339 (October 13, 2016) - Community Mod
Portal 2: Sixense Perceptual Pack, Build 213449 (November 15, 2015) - REQUIRES Creative Senz3D camera
Portal Stories: VR, Build 1122204 (May 16, 2016) - REQUIRES HTC Vive Headset
Portal 2: The Final Hours, Build 25834 (June 16, 2014) - Digital Book
Four Soundtracks (Portal, Portal 2, Portal Stories: Mel, Aperture Tag)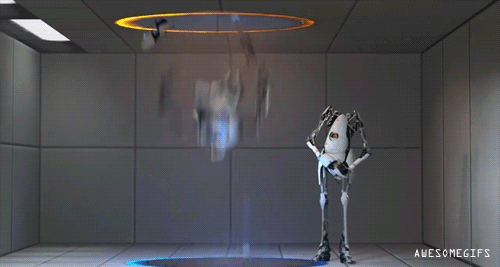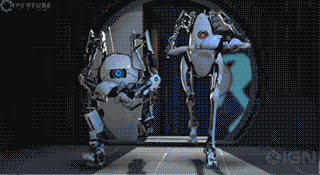 Requisitos mínimos:
· Sistema Operativo: Windows 7 / Vista / XP.
· Microprocesador: 3.0 GHz P4, Dual Core 2.0 (o superior) o AMD64X2 (o superior).
· Memoria: 1GB XP / 2GB Vista.
· Espacio en Disco Duro: 7.6 GB como mínimo.
· Tarjeta de vídeo: De 128 MB o superior y con soporte DirectX 9 con soporte Pixel Shader 2.0b (ATI Radeon X800 o superior / NVIDIA GeForce 7600 o superior / Intel HD Graphics 2000 o superior).
· Audio: Compatible con DirectX 9.0c.
Descargar el juego

Descomprimir carpeta RAR

Montar el Archivo ISO con «Daemon tools o similar»

Ejecutar el SETUP.EXE e instalar

Una vez finalizada la instalación

entrar a la carpeta llamada «MD5» copiar los archivos que contiene y pegarlos en la carpeta de su juego instalado

Ejecutar el juego como Administrador

Divertirse 😉👌