FORMATO:
SETUP FITGIRL
IDIOMAS:
Assassin's Creed: Odyssey es el nuevo videojuego de acción y aventura de la saga Assassin's Creed creada por Ubisoft, que en esta ocasión se ambienta en la Antigua Grecia, concretamente en Esparta. Con su anuncio se siguen los planes de continuar la exitosa saga de la compañía francesa por la Edad Antigua, pasado del Antiguo Egipto a tierras helénicas.
Sentenciado a muerte por tu propia familia, Assassin's Creed: Odyssey te propone embarcarte en un viaje épico en el que dejarás de ser un mercenario proscrito para convertirte en un legendario héroe griego y descubrir la verdad sobre tu pasado, forjando tu camino a través de un mundo en guerra modelado por dioses y hombres, donde mares y montañas colisionan.
En el segundo DLC, The Fate of Atlantis, aventúrate en los legendarios reinos de la mitología griega para descubrir el verdadero poder de tu héroe y desentrañar los misterios de la Primera Civilización.
¡Explora tres mundos nuevos de la mitología griega: Elysium, Underworld y Atlantis!
Assassins Crred Odyssey 1.5.3

The Fate of Atlantis

Legacy of the First Blade

Todos los DLC'S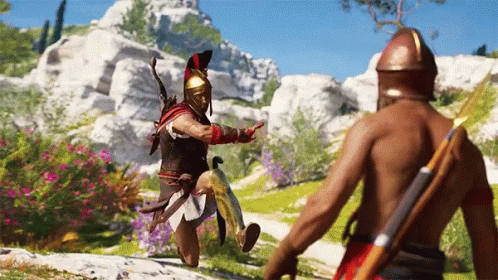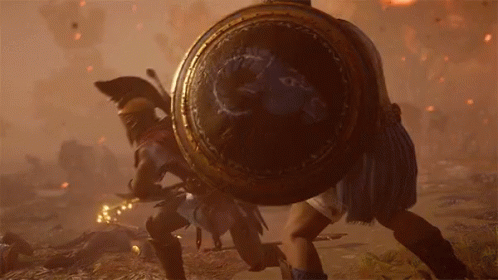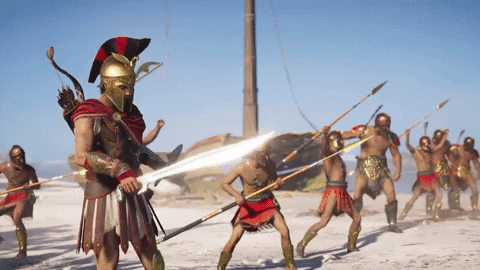 Requisitos mínimos:
Requisitos mínimos: (bajo, 720p, 30fps)
SO: Windows 7 SP1 / Windows 8.1 / Windows 10 (64 bit)
CPU: AMD FX 6300 @ 3.8 GHz / Intel Core i5 2400 @ 3.1 GHz / Ryzen 3 – 1200
GPU: AMD Radeon R9 285 (2GB VRAM y Shader Model 5.0) / NVIDIA GeForce GTX 660
RAM: 8 GB
Disco duro: 46 GB
DirectX: DirectX June 2010 Redistributable
Sonido: Tarjeta compatible con DirectX 9.0c con los últimos controladores
Requisitos recomendados:
Requisitos recomendados: (alto, 1080p, 30fps)
SO: Windows 7 SP1 / Windows 8.1 / Windows 10 (64 bit)
CPU: AMD FX-8350 @ 4.0 GHz / Intel Core i7-3770 @ 3.5 GHz / Ryzen 5 – 1400
GPU: AMD Radeon R9 290X (4GB VRAM y Shader Model 5.0) / NVIDIA GeForce GTX 970 (4GB)
RAM: 8 GB
Disco duro: 46 GB
DirectX: DirectX June 2010 Redistributable
Sonido: Tarjeta compatible con DirectX 9.0c con los últimos controladores



Descargar el juego

Descomprimir carpeta RAR

Ejecutar el SETUP.EXE e instalar

Una vez finalizada la instalación

entrar a la carpeta llamada «MD5» copiar los archivos que contiene y pegarlos en la carpeta de su juego instalado

Ejecutar el juego como Administrador

Divertirse 😉👌